Category - Vocal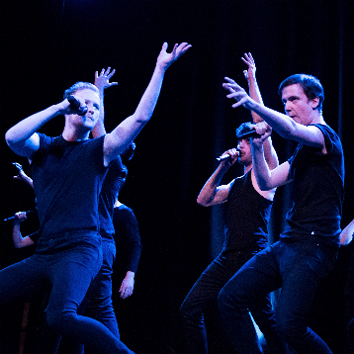 C (–1) venue 34
Adam House, Chambers Street, EH1 1HR
2-22 Aug at 17:40
(0hr55)
Tickets £10.50-£12.50 / concessions £8.50-£10.50 / children £6.50-£8.50
Suitable for all ages
Fresh from London, Moscow and New York performances, AtKM return to Edinburgh for a seventh year. With five stars and Fringe official sell-outs, their all-vocal covers from Sam Smith to Tina Turner are a must-see!
C (+3) venue 34
Adam House, Chambers Street, EH1 1HR
13-16 Aug at 13:35
(0hr50)
Tickets £7.50 / concessions £5.50 / children £3.50
Suitable for all ages
Fresh from being crowned youth winners of Voice Festival UK, as well as picking up awards for choreography and arrangement, Pitch Purple present an awesome audio-visual a cappella experience, performing unique arrangements of contemporary classics and old-time standards.