Category - Circus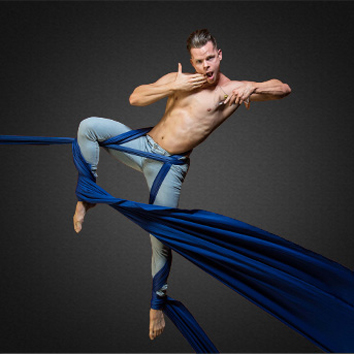 C south (main theatre) venue 58
St Peter's, Lutton Place, EH8 9PE
3-28 Aug (not 15) at 18:50
(1hr00)
Tickets £7.50-£9.50 / concessions £5.50-£7.50
Recommended 16+
Aerial-circus-stand-up fusion show. Mixing stories of friendship, love and wine with jaw-dropping stunts on aerial silks in a gossipy cabaret explosion, Aaron takes comedy to highs you've never seen before. 'Positive, fun, feel-good… best free fringe show I've seen' Scotsgay.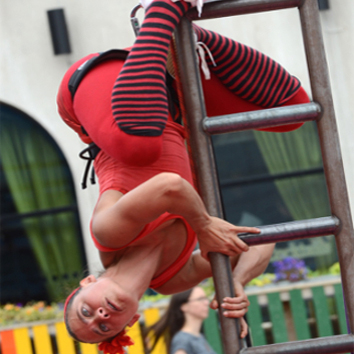 C south (gardens) venue 58
St Peter's, Lutton Place, EH8 9PE
18-28 Aug at 12:30 and at 16:30 daily (performance duration 35 mins, performance and workshop 1hr30)
(0hr35)
Tickets £9.50-£11.50 / concessions £7.50-£9.50 / children £5.50-£7.50
Suitable for all ages
Aerial theatre created for visually impaired audiences, open to all. A bird's nest, aireborne kayak and ropes, accompanied by spoken word and music, capture the journey of two friends and a bird. Free circus workshop after performance.
C south (main theatre) venue 58
St Peter's, Lutton Place, EH8 9PE
3-28 Aug (not 15, 22) at 21:45
(0hr55)
Tickets £7.50-£9.50 / concessions £5.50-£7.50 / fringe participants £5.00
Recommended 16+
One woman performance performed partly on rotating aerial hoop. Stand-up comedy meets performance art via the circus… and the M6 diversion.