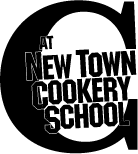 C at New Town Cookery School is our pop-up site specific venue for 2018, housing the immersive and interactive food, drink and cabaret experience, Comfort Food Cabaret. C venues vibrant vivacious variety. Eclectic electric entertainment. Twenty performance spaces and over 200 shows and events in our 28th year at the Fringe. It's a Festival all of its own. Make sure you see it all.
C at New Town Cookery School venue 16
7 Queen Street, EH2 1JE
Refreshments Food provided at the performance. Bar available during the performance.
Accessibility Six steps at entrance to venue (platform lift available). Telephone Edinburgh Cookery School on 0131 226 4314 in advance or on arrival to arrange admission. Accessible WC available. On-street blue badge parking in disabled parking bay on Queen Street on opposite side of street from venue, and in public parking bays on same side of street as venue.
Shows at C at New Town Cookery School